Corporate Sponsors
Please remember the Foundation when making contributions to Historic Preservation in Alexandria.
(ALL CONTRIBUTIONS to HAF, are tax-deductible.)
MARS gave us $10,000
(2023)
Babs Beckwith and McEnearney Associates gave us $5,000
(2023)
WE are so appreciative of their generosity.
---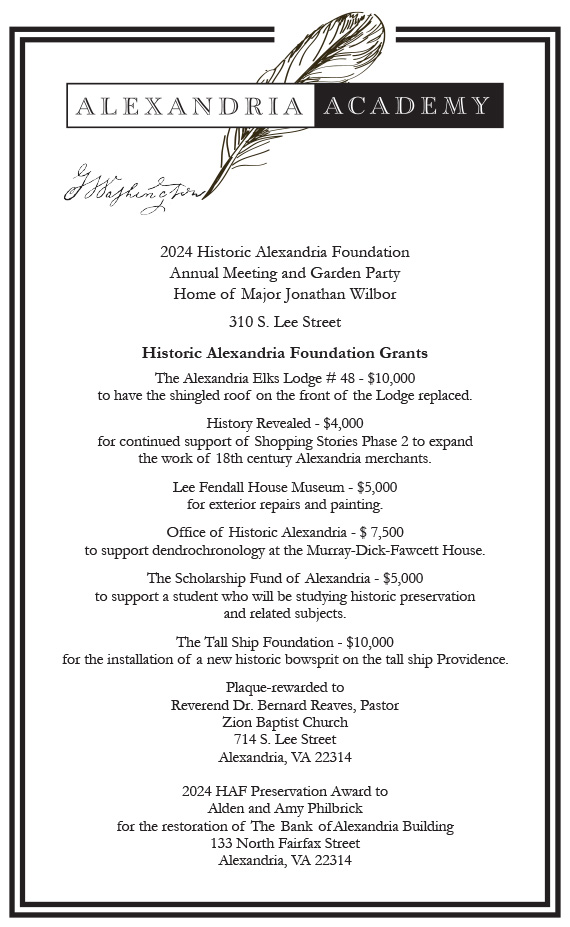 ---
Letter to Mayor and Council concerning "Housing for All"